History of The Cheese Shoppe
The Cheese Shoppe is a Long Beach Island icon for over 40 years and has remained a family run business since it was originally established in 1981. 
1981 – Dan & May Fodor founded The Cheese Shoppe and had two shops located in Surf City and Beach Haven.  Truly a "cheese" shop focused primarily on providing the best cheeses to the greater LBI.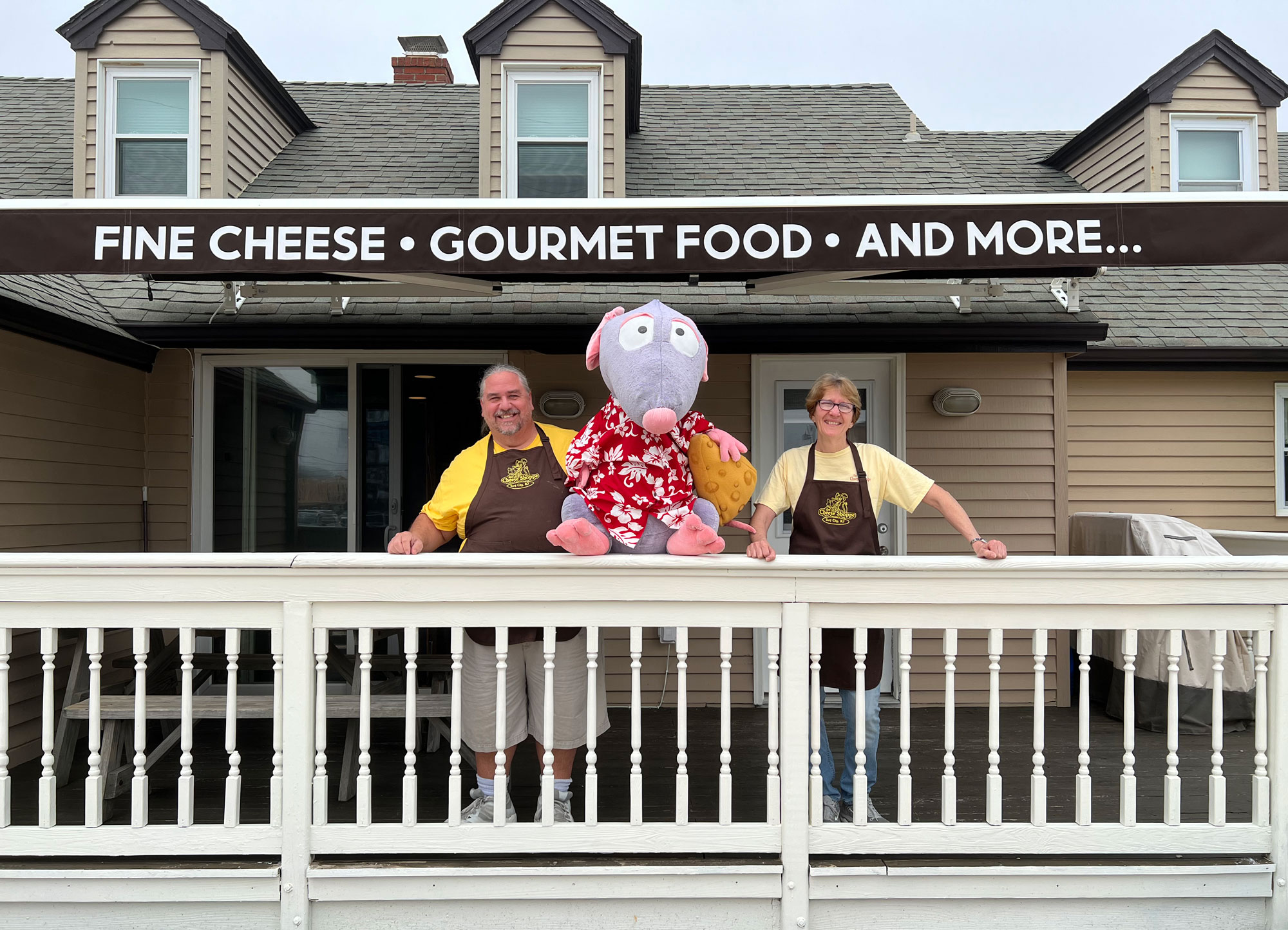 1987 – 2021 KayCee Roth Byrd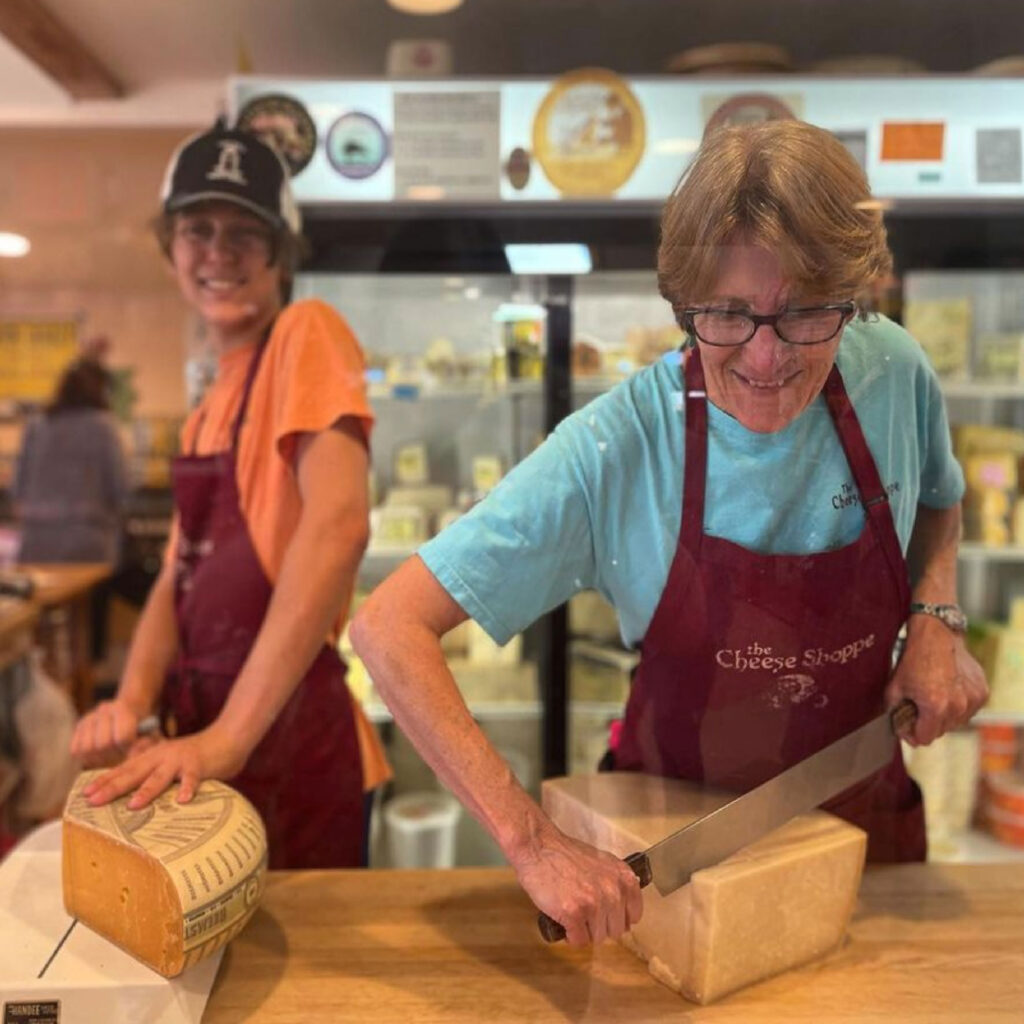 The Fodor's ran the shops for six years until 1987 when they retired to Florida and the ownership transitioned to KayCee Roth.  KayCee operated both shops with her mother Pat.  They wanted to expand the shop's purpose beyond just cheese so they started adding gourmet products.  The gourmet groceries were a perfect complement and soon the business needed to expand.
1992 – Pat decided to retire and it was decided to sell the Beach Haven location and consolidate into the new larger Surf City location. 
1993 – Surf City location moved from 8 Long Beach Blvd (currently the home of How You Brewin? coffee shop) to its current spot at 1800 Long Beach Blvd. 
1996 – KayCee married Greg Byrd and together they raised their two children, Rachel and Ryan, who later worked at the shop.  
2021 – KayCee decided to retire and was brought together by happenstance with the current owners, Jaime & Angela Ryan, who have been part of the Surf City community since 2012. As part of a conscientious transition plan, Jaime began working for The Cheese Shoppe in the summer and helped close up in October.  In November 2021 the ownership changed hands officially.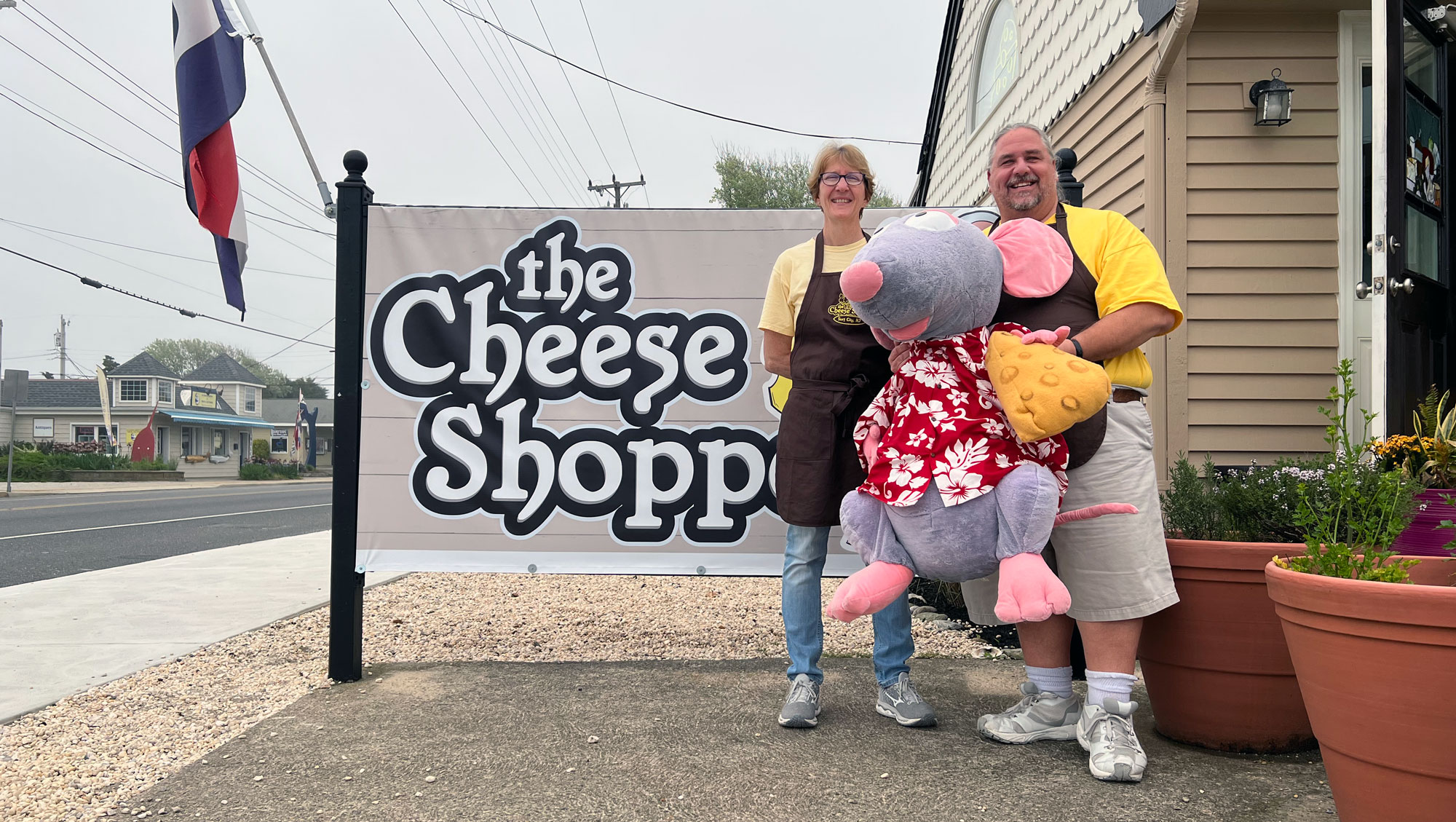 Jaime & Angela have made some updates to the Shoppe which are getting some positive attention.  They are expanding the product offerings for the current summer season.
KayCee is continuing part-time until she retires at the end of the season.